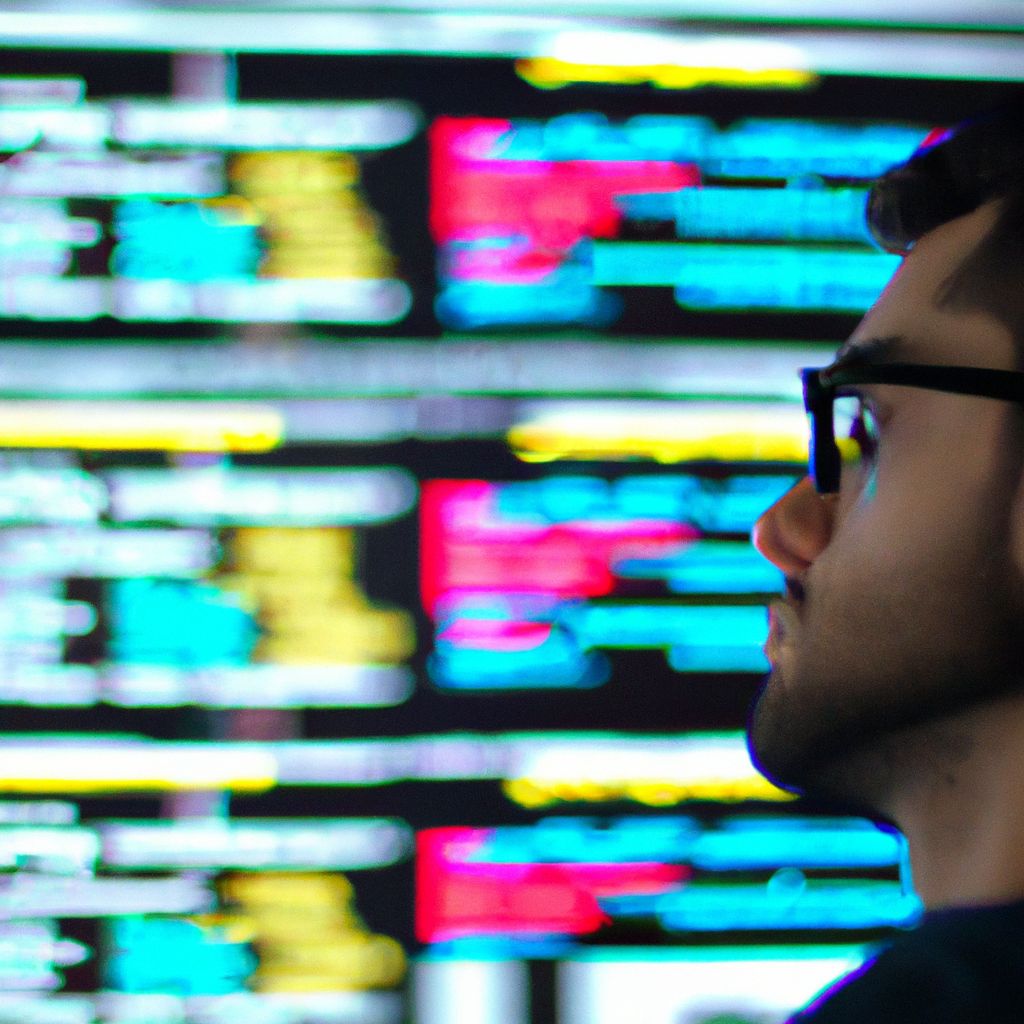 Key Takeaway:
Codecademy offers a wide range of coding courses for beginners and advanced learners, allowing you to learn at your own pace and gain practical coding skills.
Coursera provides online coding courses from top universities and institutions, offering a structured learning experience with graded assignments and certificates.
Udemy offers a wide selection of coding courses taught by industry professionals, allowing you to choose courses based on your specific programming interests and needs.
freeCodeCamp is a free platform that offers coding courses, projects, and a supportive community to help you learn coding and build practical projects.
Skillshare provides coding courses and tutorials created by experts in the field, allowing you to learn coding alongside other creative skills.
MIT OpenCourseWare offers free coding courses from MIT, providing high-quality educational resources for self-paced learning.
edX provides coding courses from top universities, offering verified certificates and interactive learning experiences.
Udacity offers coding courses and nanodegree programs with hands-on projects and personalized feedback from industry mentors.
Pluralsight offers a vast library of coding courses, allowing you to learn from industry experts and stay up-to-date with the latest technologies.
Upskillist provides coding courses and bootcamps to help you acquire practical coding skills and advance your career in the tech industry.
https://youtube.com/watch?v=https%3A
Online coding courses have revolutionized the way people learn programming. In this section, we will provide an overview of these courses, highlighting their accessibility, flexibility, and hands-on approach. Dive into the world of online coding education and discover how these courses allow aspiring programmers to learn at their own pace, gain practical skills, and stay updated with the latest advancements in the field. Let's explore the wide range of opportunities that online coding courses offer for individuals looking to embark on a coding journey.
Overview of Online Coding Courses
Online coding courses are becoming increasingly popular. These offer people the option to learn coding from home. Notable platforms that provide these courses are:
Codecademy, Coursera, Udemy, freeCodeCamp, Skillshare, MIT OpenCourseWare, edX, Udacity, Pluralsight and Upskillist.
They cater to all skill levels and span a wide range of programming languages and technologies.
The availability of such courses has revolutionized coding knowledge acquisition. Codecademy offers interactive lessons and hands-on projects. Coursera links up with prestigious universities and institutions, while Udemy boasts a library of courses taught by industry professionals.
freeCodeCamp is a non-profit organization that offers free education. Skillshare has video-based tutorials. MIT OpenCourseWare gives free access to materials from the Massachusetts Institute of Technology (MIT). edX partners with top universities for comprehensive online coding programs.
Udacity provides cutting-edge tech education through self-paced learning and mentorship. Pluralsight specializes in software development and IT fields. Upskillist helps individuals gain relevant skills for tech-focused careers.
This range of options means that aspiring coders have plenty of choice. Each platform has its own unique strengths and features to suit different learner preferences and goals. Structured courses from renowned institutions? Self-paced learning? There's something for everyone.
Take Sarah, for instance. She had no prior coding experience. But with Codecademy's interactive lessons and projects, she was able to grasp the fundamentals and acquire practical skills. This opened up new career possibilities and she's now working towards becoming a full-fledged developer. Sarah's success story shows just how powerful online coding courses can be for people who want to pursue their interests and reach their tech goals.
Ready to level up your coding skills? With Codecademy, beginners can become master programmers in no time.
Codecademy
Codecademy is a celebrated online platform that grants access to thorough coding courses. It has a user-friendly interface and an engaging method of learning – enabling users to obtain hands-on training in programming and coding. Python, JavaScript, and HTML are some of the coding languages that can be learned.
Interactive exercises and projects help hone practical skills.
Individualized learning paths and a supportive community provide an all-inclusive learning experience.
Moreover, Codecademy has various features to augment the learning process. Track progress, gain certifications, get personal feedback, and gain insight into the most up-to-date developments in the coding world.
Coursera
Coursera is a standout platform for online coding courses. It offers a wide range of topics, instructed by industry professionals. Learners can select from many programming languages and topics to bolster their coding abilities. The courses are interactive and engaging, with hands-on exercises and tasks. Coursera provides a flexible learning experience, so students can learn wherever and whenever they want.
Moreover, Coursera works with leading universities and organizations to offer top-notch content. This ensures students get a comprehensive and up-to-date education in coding. Plus, the platform awards certifications upon completion of courses. This is beneficial for resumes. Coursera's user-friendly interface and accessible materials make it a great option for both beginners and experts.
Coursera offers features to help with the learning process. Students have access to discussion forums, where they can connect with instructors and other learners. This creates a collaborative learning environment. The platform also gives personalized recommendations based on progress and interests, making learning tailored to each individual.
To get the most out of Coursera, set clear goals and prioritize courses to reach those goals. Engage with the material and take advantage of the interactive features. Practice coding exercises and projects to solidify understanding and improve coding skills. Participating in the discussion forums and getting help from instructors and the Coursera community can further enrich the learning experience. All-in-all, Coursera is an excellent platform for learners wanting to improve their coding skills or stay up-to-date with the latest advancements.
Udemy
Udemy is an acclaimed online learning hub that offers numerous coding courses. It makes it easy for individuals to upgrade their coding skills, whether they are a novice or an experienced programmer. Here are five advantages of Udemy in the world of online coding courses:
Extensive Course Catalog: Udemy has a wide range of coding courses that cover many programming languages and frameworks. It suits anyone's needs and interests, from Python and JavaScript to C++ and Ruby.
Expert Instructors: Udemy consists of experienced tutors who are industry specialists with detailed knowledge of their coding fields. This ensures quality instruction and guidance, helping learners understand complex coding ideas effectively.
Practical Method: Udemy focuses on practical application, giving learners the chance to practice coding. Through coding tasks and projects, people can become competent in using coding rules in real-world circumstances.
Flexible Learning Experience: Udemy gives a flexible learning experience, allowing students to learn at their own speed and schedule. Courses are self-paced, making it convenient for learners to fit their coding education into their existing commitments.
Peer Learning and Community Support: Udemy boosts peer learning and provides a helpful community for learners. Through discussion forums and networking chances, students can connect with like-minded people, exchange ideas, and seek help when needed.
Udemy has incredible coding courses and useful learning opportunities. Although, its pricing structure is subject to the course. Some courses may have extra fees or need separate buys for additional materials. Despite this, the adaptability and quality of the courses on Udemy make it a fantastic choice for those wishing to develop their coding skills and advance their careers.
freeCodeCamp
freeCodeCamp is a renowned online platform offering coding courses for individuals keen to develop their programming skills. It focuses on hands-on coding challenges, providing a comprehensive and practical learning experience. Topics such as HTML, CSS, JavaScript, and more are covered. Its interactive curriculum and supportive community makes it a great resource for both beginners and experienced coders.
What makes freeCodeCamp stand out? It offers free learning opportunities to everyone, making coding skills accessible. Its curriculum is structured, guaranteeing a progressive journey. Projects allow learners to apply newly acquired skills, reinforcing understanding of coding concepts.
freeCodeCamp emphasizes real-world applications. Through coding challenges and projects, learners gain practical experience with concepts commonly encountered in industry scenarios. This practical approach helps bridge the gap between theoretical knowledge and real-world coding skills.
freeCodeCamp has a large and supportive community of learners and mentors. This community fosters collaboration, knowledge sharing, and support amongst learners, enriching the learning experience. With its comprehensive curriculum, practical projects, and supportive community, freeCodeCamp is a top online coding platform.
freeCodeCamp has evolved and expanded over the years to meet the needs of the programming community. It has gained a reputation for being a reliable and high-quality resource for those looking to enhance their coding skills. It is committed to providing free education and practical learning opportunities, empowering aspiring programmers worldwide.
Skillshare
Skillshare is top-notch for coding courses. It offers a broad selection of courses, taught by industry professionals. Allowing learners to work at their own pace, from any location, this platform is super convenient. Plus, interactive projects and assignments boost learning outcomes.
Skillshare's interface is easy to use, even for beginners. Courses have videos, quizzes, and exercises that engage learners. This interactive method helps them understand the theory and use it in reality. Plus, there's a helpful community of learners and instructors for support.
A unique feature of Skillshare is its focus on creativity and innovation. Not only traditional coding, but web development, mobile app development, UI/UX design, and graphic design courses are available. This varied approach helps learners acquire a well-rounded skill set that's sought after in the tech world.
To make the best of Skillshare, check out the diverse courses and instructors. Participate in community forums and discussions. And practice concepts with coding exercises and projects. Doing these things can maximize your learning experience on Skillshare.
MIT OpenCourseWare
MIT OpenCourseWare is a premier online platform that offers a wide range of coding courses. This platform is a collaboration between MIT and OpenCourseWare, giving learners a unique opportunity to access high-quality coding education from one of the world's leading institutions. MIT OpenCourseWare courses focus on practical learning, equipping students with the skills they need to excel in coding.
The platform has various course offerings. These cover various programming languages, frameworks, and concepts. It caters to all levels, from beginners to experienced programmers. The courses are designed to help students gain a deep understanding of coding principles and practices, allowing them to apply their knowledge to real-world situations.
MIT OpenCourseWare enhances the learning experience by providing details and resources. Lecture notes, assignments, and exams are all available. Learners also have access to an online community to foster a supportive and collaborative environment.
MIT OpenCourseWare started in 2002, with the mission of making educational resources freely available. This reflects MIT's belief that knowledge should be universal, not limited by financial or geographical barriers. Over the years, it has expanded its course offerings and has reached millions of learners globally. It stands as a testament to MIT's commitment to open education and advancing the field of coding.
edX
EdX is a renowned platform providing extensive online coding courses. It offers a variety of curriculum options, giving learners the chance to develop their coding abilities in a professional and organized way. EdX ensures quality learning through its connections with premier universities and industry professionals. Using progressive teaching methods and interactive materials, it strives to equip individuals to thrive in the fast-moving coding field.
Learners can pick from an array of coding courses that fit various skill levels and interests. The platform provides courses in multiple programming languages such as Python, Java, C++, and more. Plus, EdX gives learners the freedom to learn at their own speed, allowing them to combine education with other commitments. With real-world projects and hands-on exercises, EdX makes sure learners gain useful coding skills, meaning they can utilize their knowledge efficiently.
What really distinguishes EdX is its dedication to delivering special learning experiences. The platform features a lively community of learners and experts who engage in conversations and joint projects. This interactive method creates a supportive and enriching atmosphere, enabling learners to exchange ideas, seek assistance, and gain from each other. Moreover, EdX regularly refreshes its course offerings to be in line with industry trends and needs, making sure learners stay up-to-date with the most recent coding processes and techniques.
Udacity
Udacity is a famous online learning platform that provides a variety of coding courses. It stands out for its professional approach and thorough content. Learners get a unique learning experience with interactive projects, real-world applications, and mentorship programs. Industry experts guarantee learners get up-to-date knowledge and practical skills.
Hands-on learning is a major feature of Udacity. Learners gain practical experience by applying coding concepts in real-world scenarios. This helps them improve their technical expertise and also problem-solving skills. Plus, they get personalized feedback and guidance from experts.
The range of Udacity's coding courses is extraordinary. It caters to learners of all skill levels. Whether you are a beginner or an experienced developer, Udacity has a course for you. It covers programming languages and frameworks, like Python, Java, JavaScript, HTML, and CSS. Furthermore, Udacity keeps its course offerings up-to-date with the tech industry.
Udacity has a leading role in online coding course providers. It focuses on practical learning and comprehensive content, and it provides personalized support. Whether you're aiming to launch a career in software development or you just want to learn coding as a hobby, Udacity is a dependable and efficient platform.
Pluralsight
Pluralsight stands out as an extraordinary online coding course, with a multitude of topics and advantages. It's one of the greatest courses available and offers a complete curriculum with professional instructors to help learners gain essential coding expertise in several programming languages. From beginners to experienced programmers, Pluralsight has courses personalized to meet everyone's needs.
The great thing about Pluralsight is its thorough curriculum. This allows learners to attain in-depth knowledge and proficiency in coding, further improved by experienced industry professionals who are skilled coders. With a variety of topics such as web development, data science, and software engineering, Pluralsight makes sure learners can explore different programming languages and specialized coding fields.
For people with limited programming knowledge, Pluralsight supplies beginner-friendly classes to give them a strong foundation. Conversely, experienced coders can utilize the advanced courses to strengthen their skills. By signing up to Pluralsight, individuals can remain current with the most recent advancements in coding and programming through its up-to-date content.
Pluralsight also takes pride in offering exclusive features and benefits to its learners. For instance, learners have access to hands-on coding activities and interactive quizzes to reinforce their understanding. The learning environment on Pluralsight is flexible, allowing individuals to learn at their own pace and customize their learning path depending on their particular needs and interests.
To maximize the learning experience on Pluralsight, individuals should take advantage of the platform's community forums and discussions. Interacting with peers and sharing progress and struggles can significantly increase understanding and mastery of coding concepts.
Upskillist
In today's fast-paced and competitive world, you need to stay up to date with the latest skills and knowledge. That's where Upskillist comes in. This comprehensive online platform has a variety of coding courses to help individuals enhance their coding abilities. Here are 6 features that make Upskillist unique:
Diverse Course Selection: Upskillist offers a wide range of courses for various programming languages and skill levels. No matter if you're a beginner or experienced coder, you'll find a course tailored to your needs.
Expert Instructors: Each course is taught by experienced industry experts. They have theoretical and practical knowledge to help learners understand complex coding concepts.
Hands-On Learning: Upskillist emphasizes a practical approach to learning coding. Through hands-on assignments and projects, learners can apply their new knowledge and develop real-world coding skills.
Flexible Learning Options: Learners can choose when and where to study. Upskillist provides self-paced courses and access to course materials and resources, so learners can review lessons and reinforce their understanding.
Comprehensive Support: Upskillist provides comprehensive support to learners throughout their coding journey. From technical assistance to personalized guidance, the platform helps learners stay motivated and achieve their goals.
Recognized Certifications: Successful completion of Upskillist coding courses results in industry-recognized certifications. These certifications can open doors to new opportunities in the tech industry.
Upskillist also updates its courses to keep up with the latest coding trends and technologies. This ensures learners receive relevant and cutting-edge knowledge. Upskillist was founded by a team to bridge the gap between coding education and industry demands. It has since helped countless learners worldwide enhance their coding abilities and advance their careers.
Conclusion and Final Thoughts
Online coding courses are a great way to sharpen coding skills. They offer comprehensive instruction, practical exercises, and a flexible learning platform. There are also support systems, such as discussion forums and mentors, to help learners. Plus, networking and collaboration with other learners adds a sense of community.
John is a great example of how online coding courses can help. He was a busy marketing professional who wanted to learn web development. He found an online course that allowed him to learn at his own pace. He gained the necessary skills, which led to a promotion! So, online coding courses can help individuals acquire skills and advance their careers.
Some Facts About Best Online Coding Courses:
✅ There are many options available for online coding courses, catering to different needs and goals of learners. (Source: Team Research)
✅ Codecademy is a popular site that offers interactive coding courses with instant feedback. (Source: Team Research)
✅ Coursera is a platform that offers a wide range of courses, including certifications and degrees from reputable universities and companies. (Source: Team Research)
✅ Udemy offers a variety of courses at varying prices, including AWS Certification for those interested in Amazon Web Services. (Source: Team Research)
✅ freeCodeCamp is a free website that provides coding courses with a focus on hands-on learning and certifications. (Source: Team Research)
FAQs about Best Online Coding Courses
What are the best online coding courses for Python programming?
Answer: Codecademy, Coursera, and Udemy are popular platforms that offer online coding courses specifically focused on Python programming. These courses provide a comprehensive learning experience, including interactive exercises and instant feedback.
Which online coding classes offer an interactive environment for learning?
Answer: Codecademy, Skillshare, and freeCodeCamp are online platforms that offer coding classes with interactive environments. Learners can have a hands-on learning experience, practice coding exercises, and receive real-time feedback to enhance their skills.
Are there any online coding courses that focus on data structures and theoretical computer science?
Answer: Coursera and MIT OpenCourseWare are two platforms that offer online coding courses with a focus on data structures and theoretical computer science. These courses provide in-depth knowledge and practical understanding of fundamental concepts in computer science.
How can online coding courses help kickstart a new career in the tech industry?
Answer: Online coding courses provide the opportunity to learn essential programming skills, specific technologies like Amazon Web Services or Google Cloud Platform, and software architecture. By completing these courses and obtaining certifications, learners can demonstrate their expertise and improve their chances of securing technical careers in fields like software application development, web development, or computer systems engineering.
Which online coding courses offer instant feedback and interactive labs?
Answer: Codecademy and Pluralsight are two platforms that offer online coding courses with instant feedback and interactive labs. These features allow learners to receive immediate evaluation of their coding exercises and gain practical experience through hands-on projects.
What are the recommended online coding courses for beginners in Java programming?
Answer: Udemy, Coursera, and edX are popular platforms that offer online coding courses for beginners in Java programming. These courses provide a solid foundation in Java programming principles and cover topics such as coding syntax, object-oriented programming, and problem-solving.